Mallorca football tournaments
Enjoy football, discover Mallorca, and join our parties!
Our upcoming football tournaments
Find out why our football tournaments are loved by teams all over the world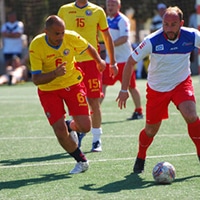 Mallorca Government Football Tournament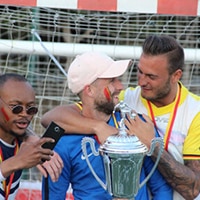 Mallorca Amateur Football Tournament
5 vs 5
Men
Women
Men 35+
Women 35+
Men 45+
Men 55+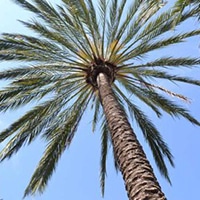 Mallorca Amateur Football Tournament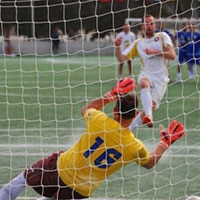 Mallorca Amateur Football Tournament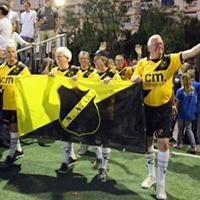 Mallorca Walking Football Tournament
6 vs 6
Men 50+
Men 60+
Men 70+
Women 40+
For sportsmen, sightseers and party animals!
Over 35 years of experience with international tournaments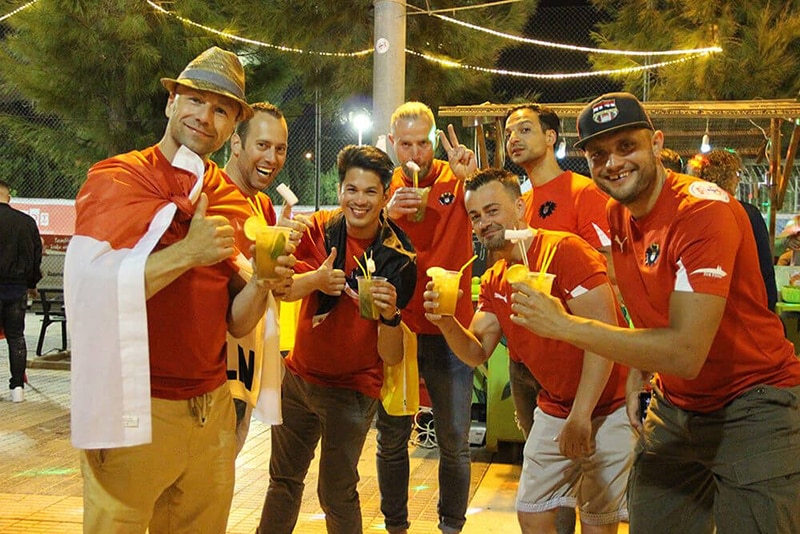 The Mallorca Football Tournaments are so much more than just football — it's an experience! Playing in a beautiful surrounding, being with friends while meeting like-minded people from all over the world.
With over 35 years of experience with international tournament orginisation, we know what a good tournament should look like. We take football seriously, but also want you and your team mates to have an unforgettable time.
Participation in our Mallorca Football Tournaments will guarantee you a sportive as well as a recreational time together. So, if you love playing football, like to discover Mallorca and want to have great time? Join us!
The Mallorca Events Staff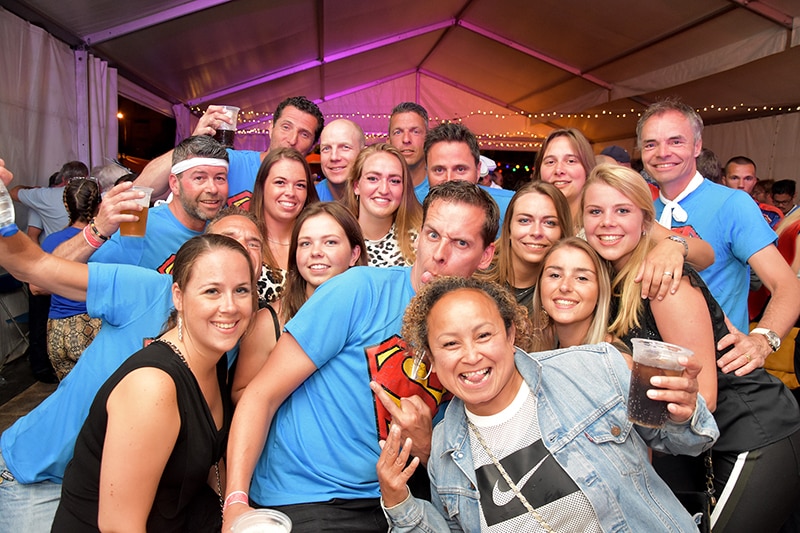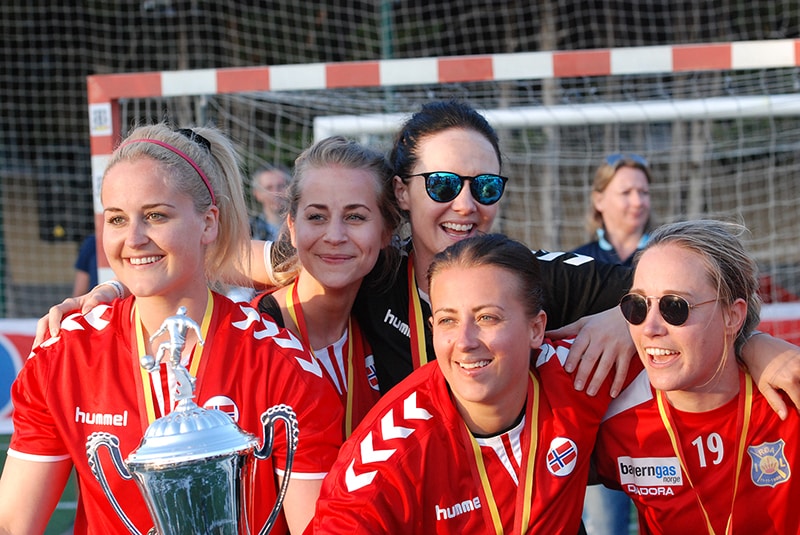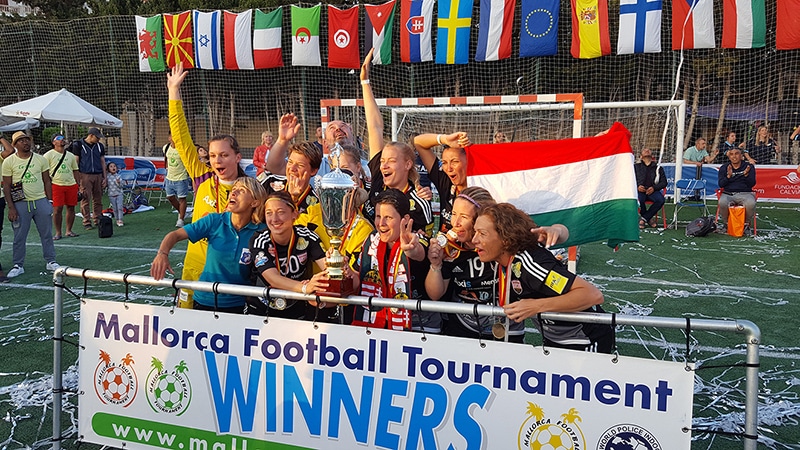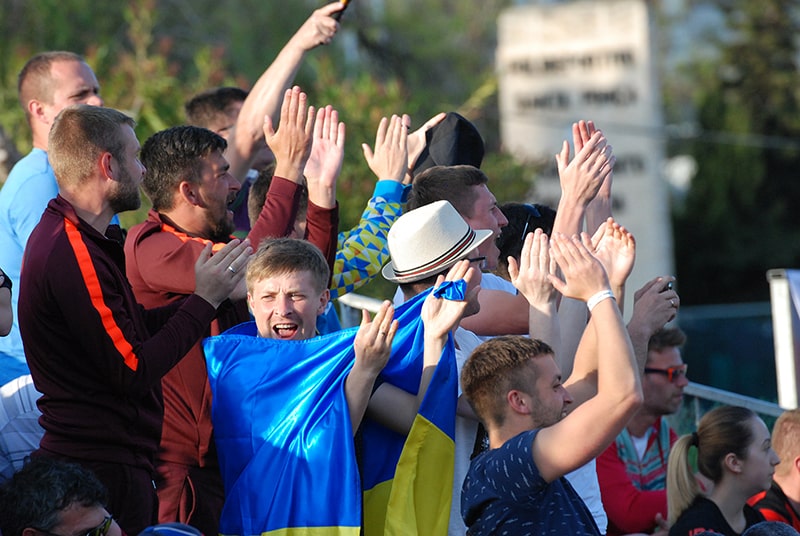 Stay at the most beautiful accommodations
We have already participated 9 times in the tournament (Governement Tournament). In recent years we have seen the tournament and the organization grow. Despite the fact that it has become a large-scale tournament, the atmosphere remains friendly. Friendships were built over the years, with teams from other countries as well as with the employees and organizers.
Due to the many years of experience of the organization, we can say that the organization always runs perfectly. The cooperation of the organization with the local travel agency Adramar is very good. From the moment you arrive at La Palma Airport, you will be accompanied by the Adramar Travel Agency. You will be taken to the hotel by bus. Once in the hotel, everything runs very smoothly and everyone is prepared for your arrival. The hotels have been carefully selected and offer your team everything you need. The direct contact with both the organization and the tour operator Adramar ensures that both your booking and your stay on site run smoothly.
The parties and the social gathering after the games is like the icing on the cake. Santa Ponça is simply sun, sea, sand and fun…
The tournament provides many beautiful memories and friendships, simply FANTASTIC!
– Police Ninove –
"The Walking Football Tournament in Mallorca is an annual event since 2017 which is by far the best organised tournament for seniors in the world. Harry and his team take care of everything and the playground is fantastic , located near the beach, good hotels and fine restaurants.
Walking Football teams from many corners of Europe compete in a friendly way for several days, and you get to know many friends from other countries. WF Mallorca is simply the best!"
– Den Haag Oldstars (champions 60+ 2019) –